Presenting our previous successful events and sharing our happiness with you!
The Chios Society of Detroit Ag. MArKella
Fulbright Scholar, Angeliki Tsiotinou, Visiting Hellenic Museum of michigan
Fulbright Scholar, Angeliki Tsiotinou, (left) from Thessaloniki, is visiting Hellenic Museums in the USA and was referred to our Museum by National Hellenic Museum (Chicago). Elaine Thomopoulos, Chicago curator and author, joined Angeliki on her trip to Hellenic Museum of Michigan.
Jim Andriotakis and Joan De Ronne provided an informative tour of current NIKE exhibit and all past exhibits and collections on the second floor. Following, guests were hosted for lunch by Board member Stella Papas at Santorini restaurant. Dr. Kales provided books to our guests, English Words Derived From The English Language and Greek Mini-course, both by Matina Psyhogeos available at the Museum.
2018 Noel Night in Hellenic Museum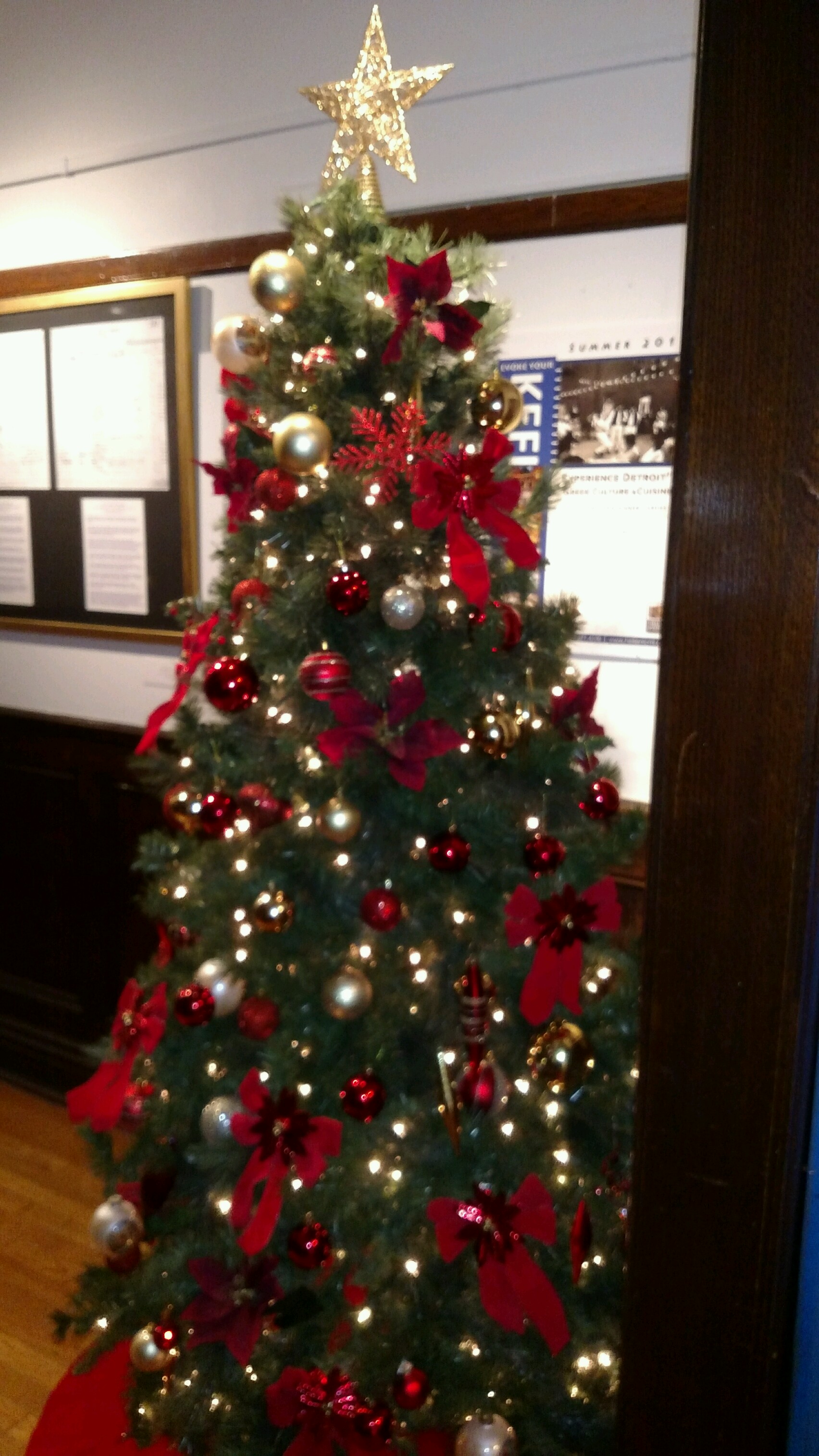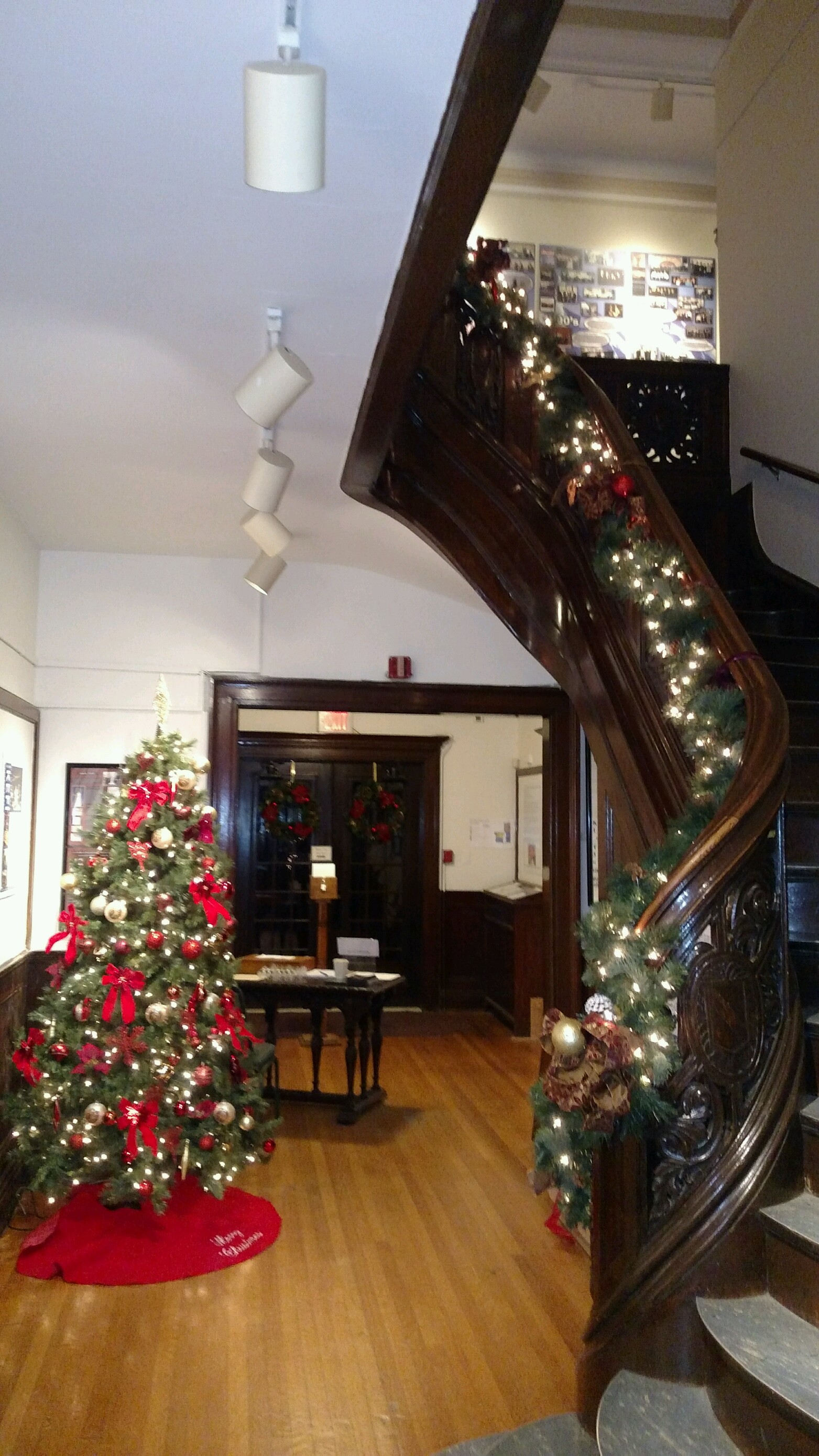 Elena Kerasiotis, Treasurer Thamyris Chapter, Penny Khorraminia, Secretary and both past District Governors, Peggy Collias, current District Governor with her mother Shirley, Ann Kafcas, and Barbara Tecos who provided and sold out delicious pastries, cookies, spinach and cheese pies and ornamental wreaths!! Thanks to Agatha Kefallinos for her 5 years of hosting Noel Night and donating refreshments this year, Lou Pavledes and Jim for decorating for holidays. Hosting were Jim Andriotakis, President; Ted Boloven, Treasurer; Joan De Ronne, Director of Operations Tony Niarhos, Board member; Bill Niarhos, Security Director and Lou Pavledes, Facilities Director. Music for entire evening provided by Diaspora. Daughters of Penelope graciously served refreshments.
Ninth Annual Hellenic Heritage Awards
The International Institute of Metropolitan Detroit honored Museum Vice President, George Reganis, as a recipient of the Michigan International Professionals Award. The award was presented to 22 worthy professionals from "Around the World", July 20, aboard the Detroit Princess Riverboat